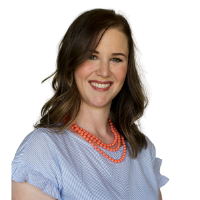 Kayla Skinner RN, BSN
Nurse Manager
Hello all,
My name is Kayla and I am the nurse manager at The Hope Center Corsicana, my background is in high risk labor & delivery and women's services. My passion is serving mama's and babies and all the highs and lows that brings. I have lived through and seen a number of pregnancy, labor/delivery, and postpartum complications. With that being said, I know the struggles that pregnancy and motherhood can bring. I know how lonely this journey can be, BUT I also know how rewarding this journey can be. Let us help equip you!
The Covid19 pandemic has brought so many challenges to our society; one of the major identified challenges has been mental health. Pregnancy and motherhood can already be so isolating and lonely. My heart goes out to all of you who are being isolated even more during the pandemic. Here at the Hope Center we aim to equip you through your journey, whatever that may look like. For that reason I am diving into ways to battle depression and mental illness during pregnancy and motherhood.
Consider the following: I challenge you to complete all these boredom busters
Facetime and make phone calls instead of texting – this is the perfect opportunity to rekindle relationships with distant relatives or friends. We are always a call/text away here at the Hope Center!
Self care – treat yourself to an at home spa night
Go for a walk in the early morning or late evening to avoid this Texas heat. Studies have shown that getting outside in the fresh air reduces the chance of depression.
Take up a new hobby – youtube has great tutorials that are free! Use your resources, if you have a guitar or piano in your house, look up guitar or piano tutorials.
Try a new recipe – it's a great time to attempt a recipe you've always wanted to try.
Start a blog
Listen to a podcast
Start a garden – you can save seeds and plant on the window sill in the sunlight if you don't have garden space
Detail your car
Meet your neighbors
Learn to identify all the different birds in your yard
Meditate – deep breathing exercises have been proven to reduce anxiety and depression
Start a craft project
Tour a museum online – some museums are setting up online exhibits
Take up couponing – this will take up A LOT of time!
Create a dream board – Looking back can help you see how far you've come and looking forward can help give you hope of where you want to be!
You are strong. You are valued. YOU CAN DO THIS!